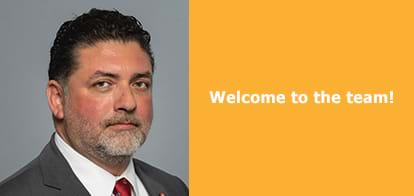 AREPA, a leading provider of industrial and high-technology equipment restoration based in Silkeborg, Denmark, with U.S. operations headquartered in Atlanta, welcomes Scott Carroll to lead sales efforts across North America and Europe.

Carroll will be based out of AREPA's Chicago office and has more than 18 years of experience in property damage and the insurance repair industry. Serving previously as Vice President, disaster recovery sales at ServiceMaster, Scott was not only responsible for sales growth, but also franchise mobilization for large-scale catastrophe response across the United States. Carroll has overseen numerous complex recovery projects, specifically in the healthcare industry.

"It is with great pleasure that we welcome Scott Carroll to the AREPA family," said Amir Rubin, Managing Director, North America, AREPA. "Scott has extensive relationships and expertise in the post-disaster restoration industry. He's well respected by insurance and risk leaders across various sectors, including manufacturing, healthcare, and technology, for his consultative and compassionate approach to building relationships and providing solutions to business critical incidents. This experience positions him as the ideal leader to manage AREPA's sales efforts."

Carroll has a passion for client services and added that, "When times are rough and the outlook is grim, I take great pride in developing the solutions that get people and their businesses back up and running. Restoration is a business that helps owners cost effectively, and quickly, get back to business as usual." 

Carroll joins AREPA during a period of growth, as the company expands their global operations in North America and Europe. AREPA is positioned well to help clients after any failure or catastrophe, no matter where they occur are on the globe.

He can be reached at scott.carroll@arepa.com or +1 224-406-9953. To submit an assignment or inquiry, please visit AREPA's website at www.arepa.com.

About AREPA
AREPA is an innovative leader in the equipment restoration industry, providing consultative and comprehensive recovery solutions for their global clients. AREPA specializes in technical damage restoration and reconditioning of equipment as well as preventive maintenance including inspections for a number of key industries including energy, marine, IT/telecom, healthcare and manufacturing. AREPA has offices in Denmark, The Netherlands, Sweden, Canada and the United States.