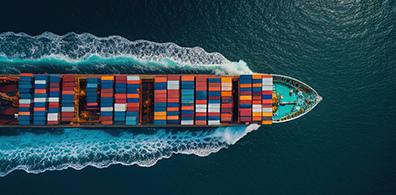 SILKEBORG, 25 October 2023 – The AREPA Europe team is gearing up for an exciting voyage to the Europort Exhibition, a major event in the maritime industry calendar that will take place from November 7-10, 2023, in Rotterdam, Netherlands. This event is set to bring together the most talented and innovative individuals in the maritime sector, and AREPA is determined to make a strong impression. 
AREPA specializes in the rapid response recovery of technical equipment, helping maritime companies get back on their feet swiftly after equipment failures. AREPA's preventive maintenance services are equally impressive, ensuring that vessels and equipment operate smoothly, thus avoiding costly breakdowns and downtime. 
As a renowned name in the field of maritime technical recovery and preventive maintenance services, AREPA Europe intends to send a team of experts to the Europort Exhibition. The team is all set to engage with industry leaders and enthusiasts, offering valuable insights into their services and solutions. 
Attendees include: 
Mark Lerche, Regional Sales Manager, AREPA Nordics 
Johan de Bok, Sales Manager, AREPA Benelux 
Jesse Van Leersum, Managing Director, AREPA Benelux 
Robin Langstraat, Manager Preventive Maintenance, AREPA Benelux 
If you're attending Europort, be sure to visit AREPA at Stand No. 4215. This is your chance to meet the experts and gain insights into maritime technical recovery and preventive maintenance. Don't miss out on the opportunity to have a quick chat with the AREPA team and learn how their services can benefit your maritime operations.