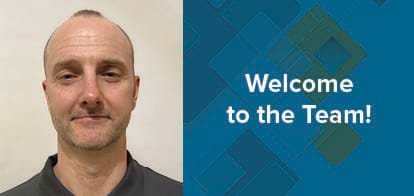 AREPA, a global leader in technical equipment reconditioning and recovery, announced today the appointment of Brian Müller as Head of AREPA's Silkeborg, Denmark Operations.  
In addition to technical project and center management, Brian will be joining the local management team leading technical specialists, team leaders and project managers in Silkeborg, as well as working closely with AREPA's multiple technical divisions regionally and globally.
"I am looking forward to taking on such a rewarding position in aiding clients in getting their technical equipment restored after disaster has interrupted their everyday life," Brian said. "Not only are we working hard to get equipment owners back in business, but we are offering a solution that reduces the need for replacement of technical equipment, which reduces the environmental footprint."
In regard to leading the local teams, Brian said, "I cannot wait to start working with such a talented group of specialists at AREPA, in defining and further developing their professional goals and skills within the team."
Prior to joining AREPA, Brian served as a production section supervisor for a large pump manufacturer. His other roles have included mechanical engineer where he worked in vehicle chassis and concrete processing machine industries, service manager of technicians where he traveled worldwide assisting clients, and production manager in the hydraulic production industry.  
"Having such a broad range of experience across so many technical disciplines gives Brian a unique skill set," said Marianne Abildgaard Kjeldsen, AREPA's Executive Director, Europe. "His personal engagement and ability to connect with and motivate colleagues and clients will be a wonderful asset to our team, and we are very excited about him joining the AREPA group."
Brian can be reached at brian.muller@arepa.com or +45 51 32 57 80.
To learn more about AREPA, visit www.arepa.com.